Which Disney Princess are you? I know you have taken the
online quiz
. Just admit it. I'm Belle. The quiz summary couldn't be a more accurate summation of myself...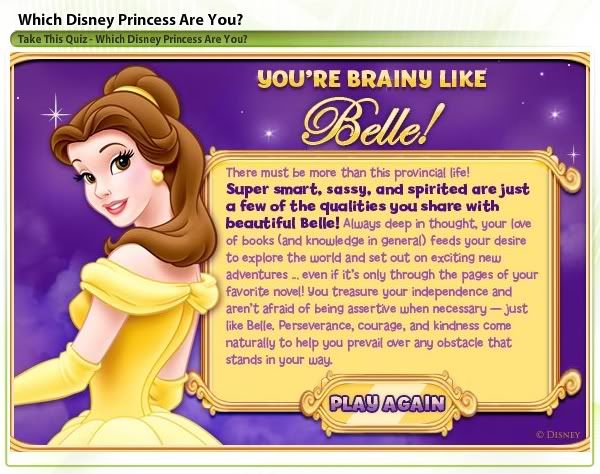 ...And I will indeed be setting out on a new exciting adventure soon. We are transplanting our lives from East to West. Final location is yet to be determined. As such, the closure of my shop (again hopefully only temporary but who knows!) is drawing close. I have set a date. The last day I will be accepting orders is May 8th. Things are clearing out of my shop rapidly, so grab anything you have your eye on because I don't have much more to post.
In the meantime, I will direct you to
THIS TREASURY
, which reminded me of my "princess" qualities. I love the color scheme of this treasury and will definitely be feeding off it to help my little sis plan a bridal shower.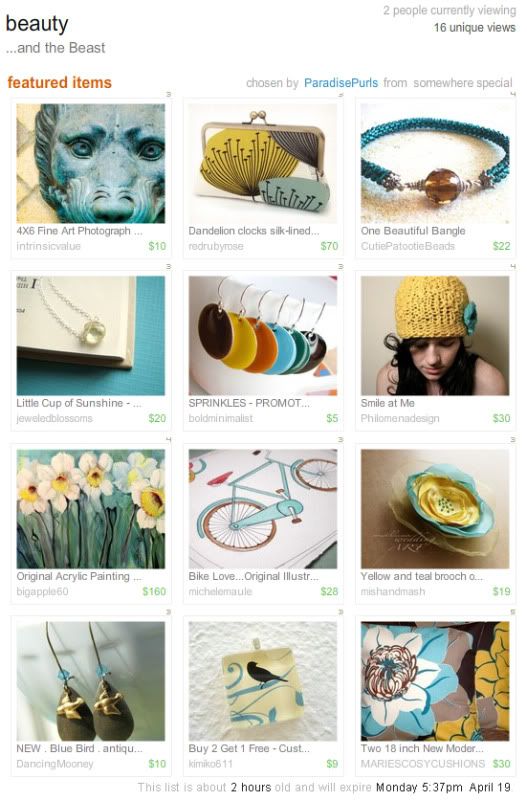 P.S. Check out my last post if you haven't yet.